NordicDx contributes in solving society's health challenges with innovative diagnostic technology.
History
NordicDx was established in 2020 in the wake of the corona pandemic.
Broad experience in maritime biotechnology and medicine is a common denominator in our company.
The collaboration with our manufacturers goes back several years.
Based on "One Health", NordicDx will contribute to society with the development of simplified methods for testing and diagnostics. This is to be done by integrating traditional scientific methods and new technology, both self-developed and existing. We will develop and deliver complete intuitive methods that can be easily integrated into existing systems in all segments based on "One Health".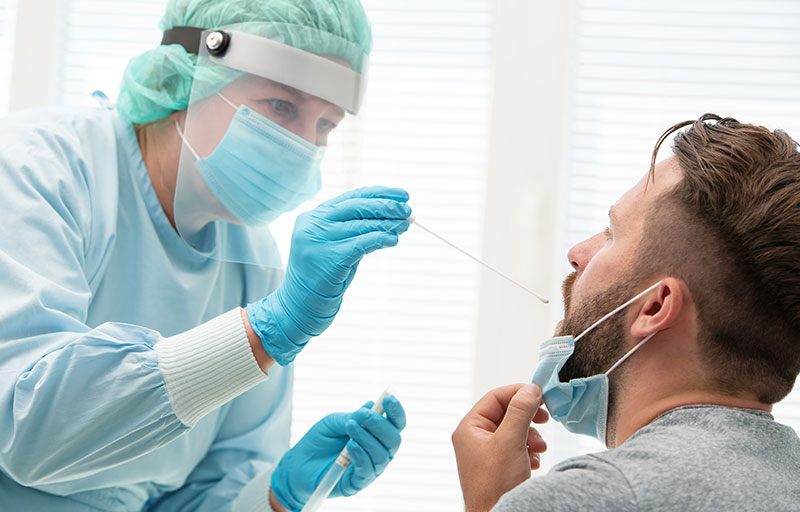 Assaya offers sustainable, affordable and diagnostic tools that reduce human error at scale. Assaya's vision is to provide the world with reliable, sensitive, practical, sustainable and low-cost diagnostic tools that can be implemented anywhere, anytime. Assaya's innovative rapid tests identify biomarkers and dangerous pathogens in real time and are made without plastic in 100% recyclable materials. Assaya wants to help people move from illness to health, and prevent the spread of illness in a sustainable and ethically responsible way.
Launch of iaX - a universal analysis machine for all the world's antigen and antibody tests
The world's first universal solution for machine reading of rapid diagnostic tests, and the only globally approved medical device for class 1 in vitro diagnostics for decentralized diagnostics. The Assaya iaX is a smart connected device that reads test results from many different test manufacturers in seconds, and stores the results securely in the assayaDX. iaX is a key component of a group of products that make up the assayaDX test platform.
GeneMe is a biotechnology company based in Poland that develops and produces innovative laboratory diagnostics and data analysis services. Through research and development activities, GeneMe focuses on increasing the accuracy and user-friendliness of its tests, while at the same time reducing the analysis time. Their patented technology procedure makes it possible to develop new genetic tests within 4 weeks.
SensDx is a biotechnology company that develops diagnostic tools in various fields. The technology used has won awards for ease of use and design. SensDx's Influenza Test Flu SensDx has been in use since 2019.